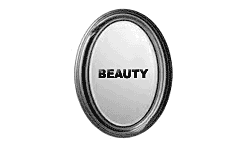 Spell For Beauty
This spell is used and ordered a lot by girls in general.
It is known to give beauty, acne free skin, good figure and also will keep you away from skin sicknesses etc.
All in one spell for you.
Each morning while looking at yourself in the mirror you will chant this
spell 19 times.
"ZIKRUL ZINTRU ZIMBULIM VIXZUM BINZUM"
"KASIRAZ TARVAL KUUBSUR"
While chanting this spell you will concentrate only on yourself and not any where else. Make sure there are no distractions for maximum concentration and effectiveness.
While chanting imagine yourself to be very beautiful.
You will chant this spell for 5 days every month.