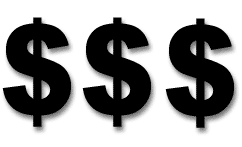 True Money Spell
A suggestion to my readers is to cast genuine true money spells only since there are a lot of spells on the net which are useless and worth nothing. You can be rest assured about the spells you find on my pages are 100% effective and true.
This is a very powerful money spell.
Although all money spells I create are true, real and effective but this money spell is truly magical. This true money spell is close to my heart because it's one of the first spells I created when took up magic and spells.
The spell has stood the test of time and 45 years post creation is still giving results to its users. How wonderful.
You will cast this spell for one morning.
Cast the money spell at sunrise under the open sky.
Chant the spell 178 times facing the sun.
"YAZJA GANI BERA BHOOM"
Use a stop clock or counter to keep count till chanting of the spell reaches 178 times.
Precision and timing is important when casting this spell.
The rising sun will mark the arrival of money in your life.