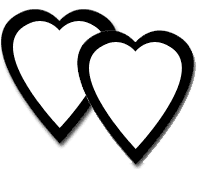 Love Binding Spells

Cast these spells to mend a broken heart and find a lost love.
Free Love Binding Spells That Work
My personal advice is to cast these love spells in serious conditions only like for example if your love has left you or the relationship between you and your lover is not heading in the right direction or your marriage is on the verge of a breakup and danger of divorce is looming over your marriage. Such situations can quiver anyone's heart and soul which is not what we need hence I present to you one of the most powerful love binding spell that works fast and is very effective in retrieving a love life.
I want you to first forget about all that's happening in your life and cast this binding spell with focus and strong belief.
Cast this spell at sunrise. As usual timing is important.
Take a bath and wear a soothing fragrance of choice. It would be great to wear a fragrance of your lover's choice.
You will need a small piece of red velvet or silk fabric on which write your name and lovers name.
Roll the fabric and tie a knot firmly with a string. Any color string is acceptable.
Keep the fabric in your bedroom and with complete focus on it chant the spell 549 times.
"MAHREEZ PURNI PAREM"
After the casting is over take that fabric and keep it in a locker. This is the main step.
I have been told by many users of this spell that their love came back to them the same day of casting and for some it took 3 to 4 days.
Keep full focus and visualize lover while chanting. Who knows, your testimonial could be next.