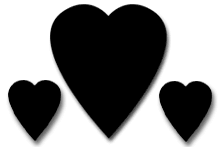 Free Love Spells That Work Fast

These spells are trending due to their simplicity in casting and ease of usability.
Free love spells you will find on the net will have a catch or two therefore make an informed decision before casting such spells. I don't believe in misguiding hence all free love spells on my pages are simple and easy to cast. Most love spells I have created don't require materials or ingredients. Almost all free love spells are chants which are easy and very effective.
Free Love Spell That Works Fast
Use this love spell for the following:-
Seek true love
Find your soul mate
Lost love
Bring lover
To attract love
All free spells I have created work fast and are written with the sole intention of providing fast results.
This love spell is one of my personal favorites for the rapid results it gives to the caster.
Cast this spell for 1 night.
Start the spell casting after sunset.
Take a picture of your love and write the spell across it with saffron.
"DEV PASREB MAKREH GAJZAL"
Create a heart with rose petals and keep picture in the centre of that heart.
With full focus chant the spell 100 times
"DEV PASREB MAKREH THIS IS ME - NOW HEAR MY CHANT AND MAKE HER MINE"
Wash the picture well till the saffron gets washed away completely.
Let the picture dry and keep it at home till your lover comes to you.
Lover will find a way to you and accept you with wholeheartedness.
If females want to cast this love spell then in the prayer make a very slight alteration. In the place of her chant him. Any confusion, send an email to me for assistance.