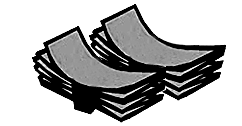 Lottery Spells
Out of all money spells on my pages this easy lottery spell is a unanimous winner.
Lotteries are clear cut tickets to become rich and famous thus are popular and therefore the demands for lottery spells keep increasing. There are a lot of free lottery spells but know the truth that very few are effective and give direct results.
Ways to winning lotteries are direct and indirect. People win lottery and other money games with the help of angels, genies, spirits and the easiest of them all are lottery spells.
Lottery spells are ideal money spells that have won the hearts of many and right now I am going to win your heart by providing one of the best lottery spells that really works.
To clear the confusion l must inform the reader that lottery spells and lotto spells are one and the same so not to get confused or misguided by others. Any doubts about free spells or need general advice on free spells or want customized free money spells then feel free to contact me spellbounded@spellbounded.com and I will be happy to help.
Lottery Spell or Lotto Spell
You will cast the spell for 3 nights. The third night of casting should be the night before the lottery is played the next day. Precision is important to cast this spell correctly.
At night after the clock strikes 11 this lottery spell must be cast.
Being seated in a normal relaxed position start the spell casting procedure without altering anything.
Take the lottery ticket and place it in front of you or if you don't have the ticket in that moment then just imagine the lottery you are to play.
Use a rosary/counter and chant the spell "HA SHARAID" 1000 times for three nights while maintaining solid focus.
Cast this spell and share your testimonial with me.