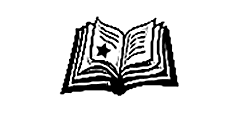 With years of experience i have sorted and revised these magical spells and have put them up on my website. Here I have put together few of the best free magic spells that you may ever come across. All magic spells are tried and tested. These spells are very simple and extremely effective. Free magic spells you read here are as good and effective as paid magic spells.
A fine collection of do it yourself free spells compiled by me.

Most easiest and very effective. Explore.....

Love Spell By Moon Light
This is a 2 phase spell casting and very effective. Has to be done on a full moon night at midnight.
You will need a picture of your lover for casting this spell.
On a full moon night, you will travel to an empty land where there are no distractions or disturbances of any kind.
In the silence of the night You will chant this spell 3 times while looking at the picture of your lover.

"PIZADR MAOONS MOOANM PIZDAR"
After the above is done, you will now look at the moon and chant this spell 6 times while imagining the picture of your lover.
"PIZDAR NAOOM ZIMBAN DINTARKA"
You may now go back home.
Within few days Your lover will come to you.
Moon spells are always very effective.

----------------------------------------

Peace - Harmony - Prosperity Spell
This spell covers all the above. Normally there would be 3 different spells for all the three (Peace, Prosperity and Harmony)
I have scripted a spell that covers all 3 for your convenience and ease.
You will write this spell on a white handkerchief and put few drops of sandalwood perfume on the handkerchief and keep it in your room.
The spell is below
"AKLIS PASTRU HASTUM PRUIZIMBU"
Once the above is done.
You will chant this Spell each night 7 times. Yes every night. This is a very effective spell. Do this each night.
It will only take 2 minutes but you will have a life full of Peace, Harmony and Prosperity.
Note that you will write this spell on the handkerchief just once and not everyday but you will be chanting the spell every night.

----------------------------------------

Magic Mantra Money Spell
Spell has to be cast for 21 nights. Very simple and you don't need any materials in casting this spell. This spell casting is only based on repetitive recitation of the spell and this is why I have named it the magical mantra money spell.
You will take a Rosary and on it count and chant this spell for 17 times.
Use a green or an orange rosary for counting, It helps.
"MINDUM ZINTIL MUNTU SUM"
A very effective spell to attract money.
------------------------------------------
Hypnotic Spell
It is cast specifically for various different reasons like for example if you want some person to forget a secret or you want some person to grant your wish or
simply you want someone to obey you in general. There could be endless uses of this spell. This spell is very effective.
You will need a large picture of the person on whom you are casting this spell.
concentrate on the forehead of the person in the picture and chant this spell loudly 5 times with deep concentration.
"HIKNUS PISTTB BAZORIM TUR"
You will cast this spell in the evenings for 3 days.
Remember to keep in your mind the reason for which you are casting this spell during the entire spell casting.

------------------------------------------

Money Spell
1) It's a ritual that one needs to do each morning forever. The spell is for money, success and prosperity all along.
In the morning after taking a bath while standing say the spell 10-20 times with closed eyes and full concentration.
"BISTA ZAASH BOLAS TAMLAG"
Now blow air from your mouth onto your chest.
2) You can write the spell on a clean white paper and carry it with you in wallet and frame one copy and keep it at home.
The spell will bring immense blessings, success and prosperity.

------------------------------------------

Protection Spell
At night before sleeping say the spell 99 times and not more. This spell protects from nightmares, bad dreams and sleeplessness during night time.
"ZOP LASAO MAZG ZOPASH"
Before stepping out of your home in the morning, repeat the same spell 99 times. It will protect you from evil, bad luck, black magic, accidents and clear obstructions.
A powerful protection spell which is so simple to cast.

------------------------------------------

Find A Friend Spell
Now here is a very rare spell to find. Need a faithful friend to spend time with and battle loneliness?
A very easy spell that must be cast daily till you find a very good friend.
Each morning in a seated relaxed position, clear your heart and with raised hands pointing upwards say the spell 11 times.
"BADOL MAZAO LAMAIL DEK"
Very soon you will come across a person who will be the best of best friends.

------------------------------------------

Need Quick Luck Spell
A important situation at hand and need quick luck to deal with it in the moment?
A very quick luck spell at hand can do the job. Say the spell as many times you can till you witness luck.
"YAMALO HALUWA"
Luck will come quick with this spell casting.

------------------------------------------

Beauty Spell
This is a forever spell. Cast it once in the morning and once at bedtime.
Stand in front of a mirror and while looking at yourself say the spell 60 times after which blow air from mouth onto your palms and gently rub palms all over your body including face.
"MAKHOB LARKHOB"
It's a tried and tested spell that works wonders to say the least.

------------------------------------------

Love Spell
A quick love spell that surprises most by its simplicity and effectiveness.
On a full moon while looking at the sky, say the spell as many times you can. A suitable person will fall in love with you soon.
"LASOMAL LASOMAL ZOMAL"
The condition for the spell to work is that you must clear your heart of all feelings other than love while casting the spell.