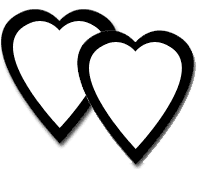 Easy Love Spells - Easy to cast effective spells for love
Here is one love spell that truly deserves the title "easy love spell" not merely for being easy but due to the fact that it provides results quickly.
Easy love spells need no elaboration due to the fact they are globally popular.
This spell is created by me keeping in mind that the user wants to cast the easiest love spell.
This love spell is the easiest written by me till this day and works always.
At sunset sit on a clean mat that should give soothing fragrance. Probably use some fragrance of choice. I leave this to the caster because each person has a different liking and preference.
Visualize your love and chant the spell 18 times with focus. Focus should be on visualization.
"CHAMBLI PURI I HAIL YOU WELL - NOW IT'S TIME TO RETURN ME WELL"
"HEAR MY HEART HEAR MY SOUL MAKE MY PREMA MAKE HER/HIM MINE"

The user of this spell will attract lover like magnet. This is a very powerful love spell.