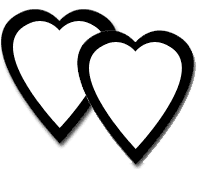 Black Magic Love Spells

These spells give the fastest of results and are more advanced than all other spells.
Black magic is a common name for grey magic and another name often used for black magic is forced magic. One point to remember is that black magic love spells cannot be reversed when cast properly. Black magic love spells are the most used spells for rapid results and are easy to use.
Black Magic Love Spell
Here is one love spell that's a very strong black magic spell; do not cast it to mess up someone. This love spell is the real deal.
The spell is used for the following:-
Lost love
Love return
Bring lover
Attract love
You will cast this spell for 10 nights.
On a paper write the name of lover with saffron.
Chant the spell 200 times with focus on that paper.
"DHAKDAM OGRAS KAALAPAM"
Now fold the paper and slide it in an envelope.
Repeat the casting procedure for 10 nights. Every night take a new paper and by this way you will have 10 papers at completion of the spell casting.
Keep this envelope secured in your locker till the lover is yours.
Condition for this spell to work: It's important to keep the envelope secured; often mysteriously few papers go missing over the course of time. This love spell becomes nullified even if a single paper goes missing.
This free love spell is a black magic spell and black magic always works in providing rapid results. Questions about the spell should be forwarded directly to me spellbounded@spellbounded.com